Forest Bathing
in the city
---
Follow the path towards mindfulness through the eternal forest in the heart of Kanazawa City.
---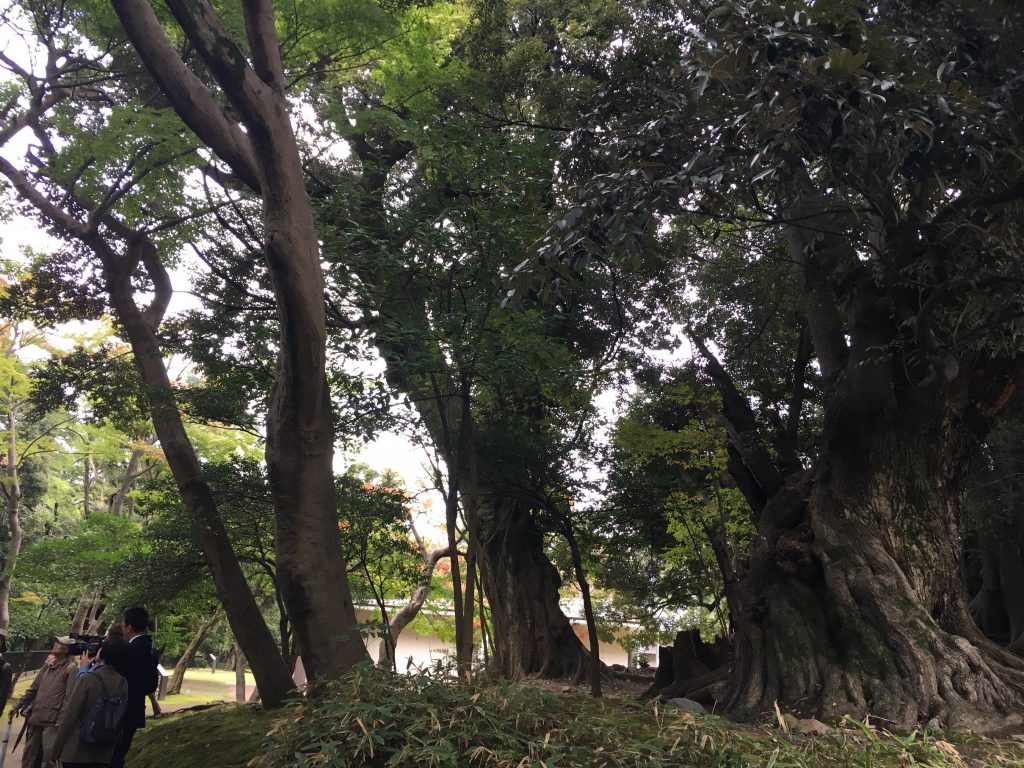 Experience:
Enjoy this guided forest bathing tour on an easy trail at Honda Forest in the center of Kanazawa. Honda forest is cherished by local people, therefore making it the perfect place for you to have a peaceful moment during your visit in Kanazawa. The method of forest bathing has many benefits for your physical and mental wellness and has a general calming effect on your body and soul. This tour is suited for everyone who is interested to learn more about forest bathing.
Availability:
April to June, October to November (dates upon request)
Duration: 2-3 hours
Morning time event
Costs:
6,600 Yen per person, starting at Ishiura Shrine
8,800 Yen per person, starting at Oyama Shrine
Tax included
Tea and snacks are included in the price.
---
Details of the tour
The method of Shinrin-Yoku (forest bathing) is well known world wide. Japan however is the birthplace of Shinrin-Yoku. The method is proven to have many benefits for physical and mental wellness.
Only 15 minutes away from Kanazawa Station, you will find the beautiful Honda forest, a beautiful local forest in the center of Kanazawa. Although this forest is located in the middle of the city, you will have a relaxed and mindful experience in this quiet and mysterious place.
Honda forest is a good example of a local forest that is still in its original state. In former days, the house of a high ranking chief retainer of Kaga clan was located there. Today, Honda forest is surrounded by the Ishikawa Prefectural Museum of Art, the National Craft museum and other cultural facilities as well as the world famous Kenrokuen Garden.
Start and end: 9:00 am – 11:00 am (if starting point is Ishiura Shrine)
Start and end: 9:00 am – 12:00 pm (if starting point is Oyama Shrine)
Trekking experience: no experience requested, suited for all levels
Requirements: appropriate outdoor shoes and clothes for walking
Qualifying age: suited for all age groups
Trail length: 2 km – 2.5 km
Maximum number of participants: 9 people (minimum 2 people)
You can choose between two starting points: Ishiura Shrine or Oyama Shrine. Please contact us for more information.
Enjoy a pleasant morning in the city forest while experiencing mindful moments!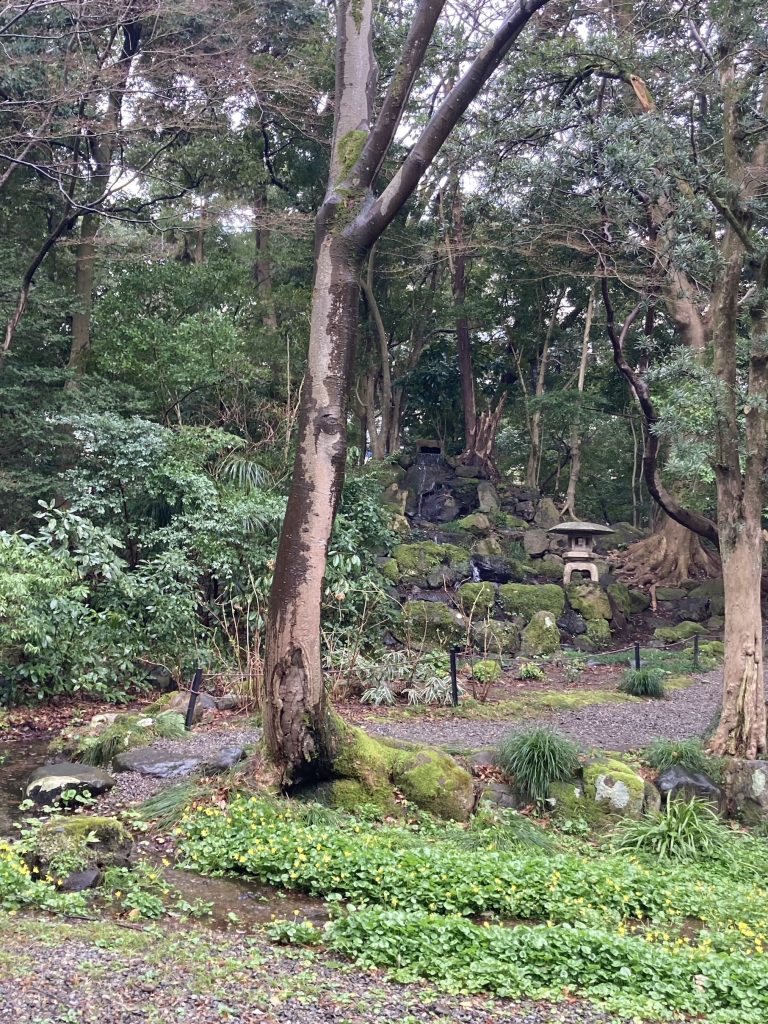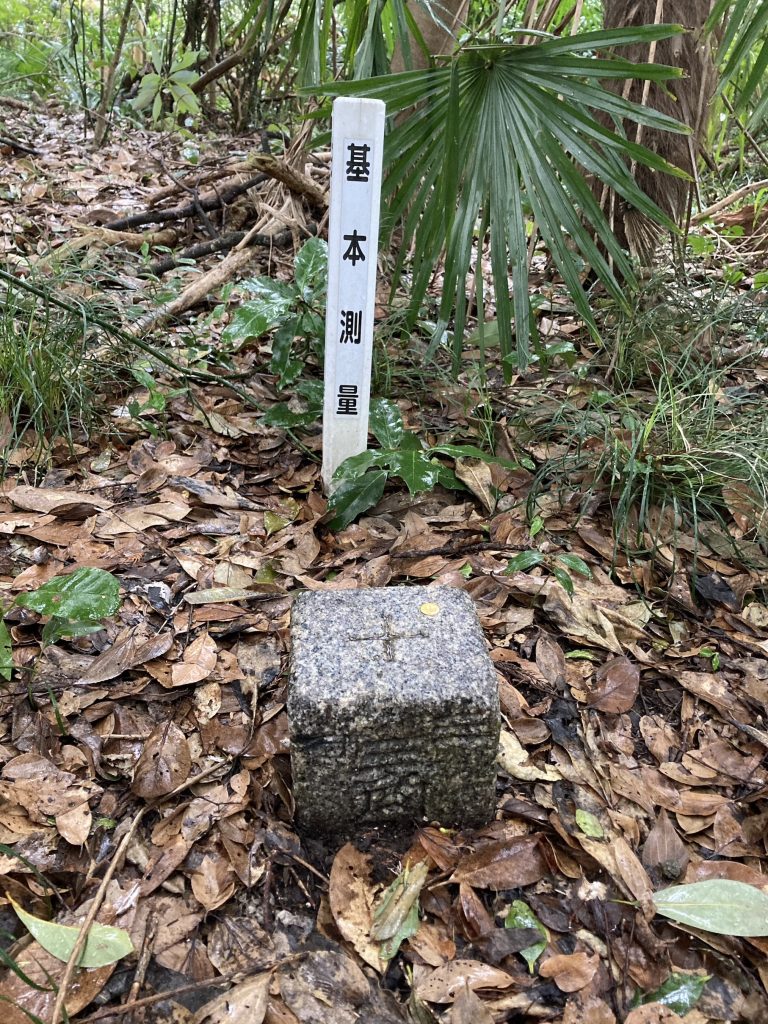 ---
---
Location and Access
Meeting point 1: Ishiura Shrine  
Meeting point 2: Oyama Shrine